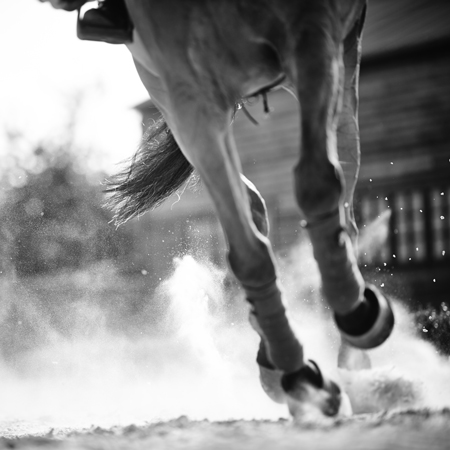 Compositi is a Belgian brand that constructs innovative equestrian accessories. Established in the early 90s by Jacques Guily, manager of Polymar, the company is based in Nivelles and specialises in the design and manufacture of thermoplastic parts by injection moulding.
Over the years, Compositi has become one of the leading specialists in technical polymer riding equipment. Since its creation in the early 1990s, the innovative brand developed the world's first plastic stirrup - PROFILE - the standard reference stirrup.
When Jacques' son Emmanuel joined the company, the range quickly expanded to offer a wide choice of stirrups adapted to specific uses. The range includes the Jumping REFLEX, a wide shock-absorbing stirrup, then JOCKEY RACING, the ultra-light racing stirrup and JOCKEY TRAINING stirrup for race training, the BARDETTE stirrup for young beginners through to the PREMIUM fashion stirrup featuring fashionable bright colours.
At the same time, a range of accessories was introduced: the MATRIX safety toe-cage, the "5-in-1" HOTSPUR spur with interchangeable tips and the wide shock-absorbing SPIKES tread.
The PROTECH soft elastomer aerated horse boots were then developed in collaboration with the European Horse Centre at Mont-le-Soie and the Veterinary Faculty at the University of Liège. Their many qualities have won a number of prestigious awards.
Recently, the focus has been on creating a brand new range of highly technical and innovative products, all focused on high performance. It consists of a new generation ELLIPSE single-branch stirrup, a designer stirrup with shock absorber EOLE and a new ultra-light racing stirrup, the X-RACE.
All the models and patents in the Compositi range are the intellectual property of the family company, Polymar, which intends to continue its research in the future. The company plans to develop technologies for the equestrian world so that everyone can live their passion in the best available comfort and safety.