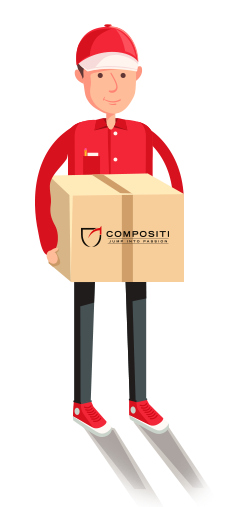 Shipping of your parcel
Shipping of your parcel
Parcels are usually shipped within 48 working hours from receipt of payment. The package will be send in your mailbox.
Shipping charges include preparation, packaging and delivery costs. Preparation and postage costs are fixed. We recommend combining all your items into a single order. We cannot combine two orders placed separately, and shipping charges will apply to each of them.
The dimensions of the boxes are adequate, and your articles will be properly protected.
Deliveries are only possible in continental Europe (not islands).
Tax and duties
The VAT and other taxes are included in the price of orders having a delivery address in the European Union (intra-community only).